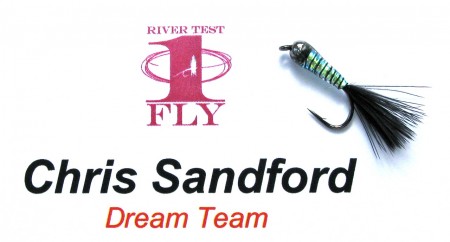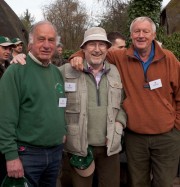 'Dream Team', Chris Tarrant, Geoffrey Palmer and yours truly, successfully defended our winners' title in the 2013 'River Test One Fly' competition by coming joint first with the 'Fly Fish Map' team, each with an equal 1510 points.
In the last competition, the team's winning fly was my 'Ducking Feadly'. This time I presented the team with my new, 'Bee-Bee-Gee-Bee' (The 'Bug-Bond Glass Bug').
It's tricky designing a fly for this competition. It must be virtually indestructible, heavy enough to search those deep runs, but also stay within the rules of the competition.
After the prize giving, Chris Tarrant commented… "I'm thrilled to have won it again! It was a really difficult windy day and we all found it tough, but I'm sure the 'Bee-Bee-Gee-Bee' made a big difference!"
When I asked Geoffrey to comment on his role in the winning team, he said.
"Can I go home now?"
Enjoy the film and watch this space for instructions on how to tie the 'Bee-Bee-Gee-Bee'.