Walker Rod, Reel and Net
At Last! It's only taken me 30 years to find the The Rod, The Reel and the Net on which Richard Walker caught the record Carp 'Clarissa' on September 13th 1952.
The story of how I have come to own these three iconic items goes back thirty years!
In 1991 Chris Ball who owned the rod, and Peter Rogers who owned several other historic coarse rods, brought them to our house so I could photograph them for an article I was writing.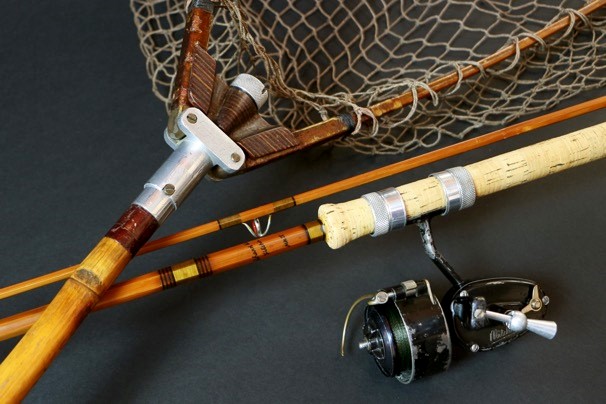 Over the years we've all kept in touch with each other, meeting at various vintage tackle fairs and auctions, where the Walker rod and net were always discussed at length!
The next momentous occasion came about in May 2015 when Chris Ball and I were fly-fishing. About halfway through the proceedings, Chris expertly placed his fly close to some lily pads where a Trout had just risen. I was in mid-cast when he turned to me and said…"I'm going to sell the rod!"